Substance Abuse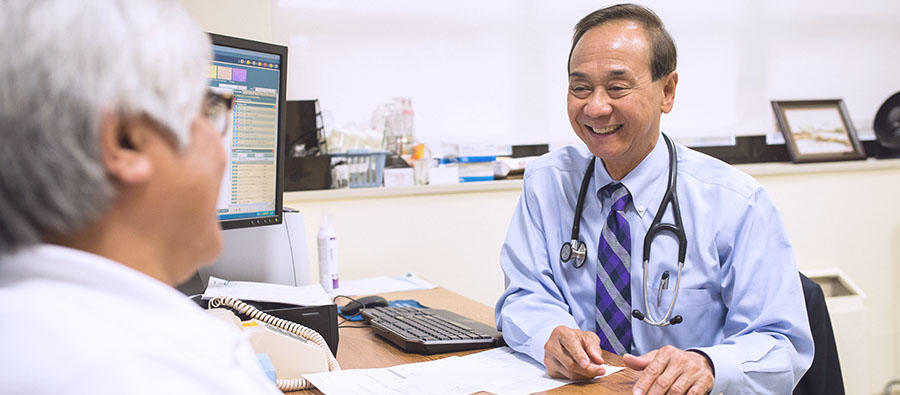 We are here to help you find what you need.
Substance abuse can be debilitating and burdensome on those struggling with addiction. Recovery is a commitment, and the decision to take those steps is sometimes a difficult one to make. At Jordan Valley Medical Center, we want to see improvement in our patients' health and success in their overall recovery. In order to serve our patients facing problems with addiction, we have a service called New Vision™, an inpatient medical stabilization service for adults who seek assistance with managing withdrawal symptoms after the cessation of certain substances.
New Vision™ services consist of a medically supervised hospital stay at Jordan Valley Medical Center, which typically lasts three to five days, for inpatient medical stabilization. Medical stabilization is the process by which withdrawal symptoms are medically supervised, making the process of withdrawal safer and more comfortable. A fully qualified treatment team, consisting of a medical director and nursing personnel, provides individualized and multidisciplinary treatment to promote successful recovery.
Inpatient Services
The inpatient stay includes:
Pre-screening
Assessment
Admission
Medical stabilization
Appropriate discharge planning
Pre-screening and assessment includes medical history, physical, complete laboratory workup, and a nurse assessment. Following the medical stabilization period, the patient is set up with a discharge plan for further resources and rehabilitation.
Medical Stabilization
Who Is Medical Stabilization For?
Medical stabilization is for people with ongoing alcohol or drug dependency. If the person has some of the criteria below, they could be a candidate:
Have a history of withdrawal symptoms.
Their home is not conducive to outpatient medical stabilization.
They are a patient with a serious medical condition.
They have an extremely high tolerance for mood-altering chemicals.
What New Vision Is Not?
New Vision is not a Residential or Outpatient treatment program.
We do not offer counseling services to our patients while admitted to the program.
We do not offer psychiatric services to our patients. Patients with acute psychiatric needs would need to be admitted to Jordan Valley Medical Center, West Valley Campus Behavioral Health Department.
Treatments
Inpatient Treatment (New Vision™)