Breast Care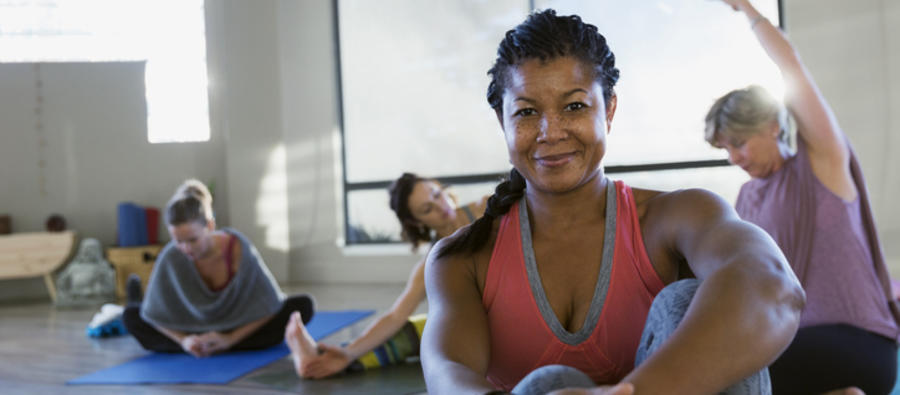 The Breast Care Center at Jordan Valley is the first center in the Salt Lake area to provide women with comprehensive breast health care.
Comprehensive Breast Care Services at Jordan Valley
As you age, it is important to maintain your health and take care of your breasts. That is why our Breast Care Center has a full team of specialists dedicated to your breast health. Our center offers a full-range of preventative, diagnostic and treatment services including: 
Initial screening exams
3D and Digital mammography
Magnetic Resonance Imaging (MRI)
Breast biopsies
Stereotactic procedures
Brachytherapy treatments
Plastic reconstruction and cosmetic surgery
Breast-conserving surgery
Genetic testing
Oncology
Counseling and support services
Educational programs
At Jordan Valley Medical Center, we encourage all women to schedule a yearly mammogram starting at the age of 40. If you have a history of breast cancer in your family, consult your physician about scheduling mammograms before 40. 
Early Detection Saves Lives
Perform a breast self-exam every month from age 20 - 39.
Have a clinical breast exam, conducted by a health care professional, every year. Call 801-617-1919 to schedule an appointment at the Breast Care Center at Jordan Valley.
See a doctor immediately if you experience breast cancer symptoms, such as breast pain, lump(s) you can feel or nipple discharge.
Talk with your doctor about ways to reduce your risk.
Have yearly mammograms (beginning at age 40). Call the Breast Care Center at  801-617-1919 to schedule a mammography appointment.
Breast Cancer Signs & Symptoms
Generally, early breast cancer does not cause pain. Common signs and symptoms of breast cancer include:
A change in how your breast or nipple feels.
Nipple tenderness, a lump or thickening in/near the breast or underarm.
A change in how the breast or nipple looks (i.e. size/shape of the breast; size/shape of the nipple, including a slightly turned inward nipple).
Scaly, red or swollen appearance of the skin of the breast, areola or nipple. The skin may have ridges or pitting that resembles the skin of an orange.
Nipple discharge.
What Is Digital Mammography?
A mammogram is a safe, low-dose X-ray that can detect irregularities in the breast, sometimes even before you or your doctor can feel a lump. This sophisticated imaging technology enables doctors to view high quality breast images on a computer screen, and magnify and enhance any areas of concern for more accurate readings. Our advanced mammography systems are also designed to improve your comfort while shortening your exam time.
3D Mammography
Jordan Valley Medical Center is proud to now provide 3D mammography. A yearly mammogram is recommended for all women over the age of 40. If you have any of the following risk factors, we recommend a 3D mammogram:
Baseline
Prior history of breast cancer
High risk of breast cancer
Dense breast tissue
Hologic 3D Mammography is over 41% more accurate than traditional digital mammograms, which means earlier detection and fewer false alarms.*
Are Mammograms Painful?
Breast compression may cause some discomfort for a brief time during each x-ray, but it should not be painful. Breast compression helps obtain better x-rays by:
Flattening the breast so the maximum amount of tissue can be examined.
Allowing a lower x-ray dose to be used, since the x-ray beams pass through a thinner amount of tissue.
Holding the breast in place to prevent blurring caused by motion.
If you have sensitive breasts, schedule your mammogram at a time of the month when your breasts will be less tender. In general, the week after a period is when breasts are less tender.
Preparing for a Mammogram
If you have had mammograms in different facilities, call those facilities in advance and arrange to have your previous mammograms, reports and any other treatment reports forwarded. Do not wear deodorant, powder or cream under your arms may interfere with the quality of your mammogram.
Risk Factors For Breast Cancer
Age: more than 50% of the women diagnosed with breast cancer are 65 years or older.
Weight: obese or overweight women are more likely to develop the disease.
Diet and Lifestyle: lack of physical activity, a diet high in saturated fat, and alcoholic intake of more than two drinks per day can promote breast cancer.
Menstrual and Reproductive History: Early menstruation or late menopause, having your first child at an older age or not having given birth, or taking birth control pills for more than ten years can promote breast cancer.
Family and Personal History: A family history of breast cancer, particularly for immediate family members, and a personal history of the benign (non-cancer) breast disease can increase the risk of breast cancer.
Medical and Other Factors: Dense breast tissue (often identified by a mammogram), past radiation therapy to the breast or chest area, a history of hormone treatments—such as estrogen and progesterone, or gene changes— including BRCA1, BRCA2, and others, can increase the risk of breast cancer.
Resources
Top Tips for Healthy Breasts

Every woman's experience with her breasts is similarly unique. While one person may have dramatic changes in the appearance and feel of her breasts over time related to menstrual cycle, pregnancy, birth control pills, age and weight changes, others may never be aware of symptoms. It helps to become comfortable with the appearance and feel of your own breasts so that you can be confident when there is a change you want to discuss with your doctor. If you feel a lump, don't wait. Make the call.