Acute Rehabilitation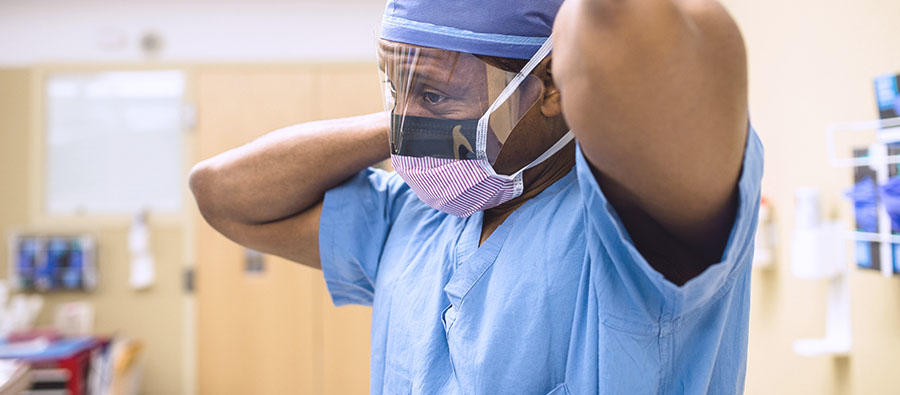 We are here to help you find what you need.
When recovering from a serious injury or illness, you need highly specialized therapy to help you regain function, perform daily activities and ease the transition back to home.
Our dedicated Rehabilitation Team works to design an individualized treatment program and establish goals based on the patient's current condition and needs. Our Rehabilitation Team includes:
A Physiatrist. a physician who specializes in physical medicine and rehabilitation. This physician provides for the leadership of the multidisciplinary care aimed at the recovery of the whole person.
A Physical Therapist who specializes in helping with specialty training for orthopedic and neurologic conditions to help patients regain strength, flexibility, mobility, balance and endurance.
An Occupational Therapist who assists patients with their activities of daily living. This is accomplished through improving the patient's motor function and reasoning abilities, and also by compensating for the permanent loss of function.
A Speech and Language Pathologist who specializes in improving communication and cognitive skills in expression, comprehension and writing skills. They also assist in diagnosing and treating swallowing difficulties.
Rehabilitation Nurses who address the needs of the entire patient to meet medical, educational, and emotional needs.
A Social Worker who will support you and your family as you prepare to leave the hospital.
A Registered Dietician who provides guidance and education to help you optimize nutritional health.
Eligibility Criteria
Patients can be admitted from hospitals, physician offices, assisted living facilities, skilled nursing facilities or from home. Prior to admission a pre-assessment evaluation will be obtained and reviewed by the clinical team. This is provided free of charge and in most cases within four hours of referral. Eligibility for admission will be reviewed on an individual basis and patients must meet the following criteria:
Requires daily physician visits to oversee the patient's medical needs and functional care plan.
Needs at least two forms of therapy.
Must be able to tolerate three hours of therapy over the course of the day, or the potential to build up to that in a short period of time. Adequate rest periods are provided.
Conditions
Stroke
Spinal Cord Injury
Congenital Deformity
Amputation
Major Multiple Trauma
Orthopedic Dysfunction
Degenerative Neurological Disorders
Polyarthritis (Including Rheumatoid Arthritis)
Resources
Thumb Arthritis Makes Simple Household Tasks Difficult

If you have a noticeable ache or pain at the base of your thumb that is aggravated by the weather, you could have osteoarthritis of the thumb. This condition, also known as carpo-metacarpal joint arthritis, is caused when the gliding surface (cartilage) of a joint becomes worn and degraded resulting in a painful and stiff joint. It's common; generally appearing when people are in their 50s, and is much more prevalent in women.