Jordan Valley Medical Center is the First in Utah to Offer Breakthrough Treatment with Simplify Cervical Artificial Disc Surgery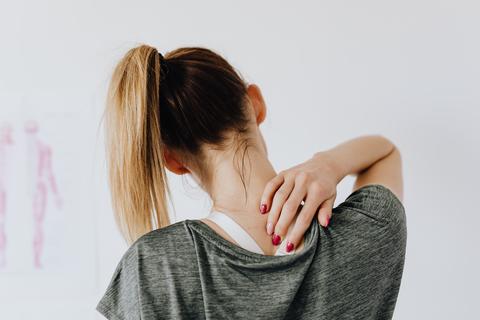 West Jordan, UT – March 1, 2021 – Dr. Armen Khachatryan, MD and Jordan Valley Medical Center today announced they performed their first Simplify Cervical Artificial Disc surgery and the first surgery in Utah, following the recent FDA approval for 1-level use.  The surgery was done on December 28th, 2020 on a 36-year-old women at Jordan Valley Medical Center in West Jordan, UT. The new treatment is a three-step procedure designed to mimic the patient's natural discs and is a great new alternative to traditional disc fusion. 
"I was VERY hesitant to have surgery because I had just missed two weeks of work and was going to need more time off for surgery and I was simply just not wanting to be down post-surgery. He explained my options to me and that I was a candidate for Artificial Disc Replacement. I felt it was the right choice to go ahead with surgery. I looked up Dr K. and was incredibly impressed at what I found! I liked that he specializes in minimally invasive microsurgery and cervical spinal surgery and that he focuses on motion preservation technology, artificial disc replacement and non-fusion technologies. I am completely back to my regular, busy life and couldn't be happier with how things turned out! I am so impressed with Dr K. and his push and passion for artificial disc replacements. I can't begin to express my gratitude to Dr K. for all his help!!" said Tami Dickinson, patient. 
The Simplify Disc, which was approved by the Food and Drug Administration for 1-level use in September of this year, is designed for MRI compatibility*, physiologic motion, and anatomical height-matching, with the goals of improving patient outcomes and expanding treatment options for patients. The Simplify Disc achieved superiority to the fusion control on the trial's composite primary endpoint (93.0% vs. 73.6%).  
David Hovda, President and CEO of Simplify Medical, said, "We are excited that Dr. Khachatryan performed his first Simplify Disc surgery and that the Simplfiy technology is available to his patients. We look forward to continuing to work with and support him."
Dr. Armen Khachatryan, MD studied at Yale University School of Medicine and performed his residency at the University of Utah. Dr. Khachatryan is a board-certified orthopedic surgeon who specializes in the treatment of the cervical and lumbar spine and artificial cervical disc replacement, minimally invasive microsurgery and the treatment of cervical and lumbar spinal disease. He has been a clinical investigator in a number of different FDA clinical trials including acting as the primary investigator in the Simplify Disc 2-level clinical trial. 
"I'm excited that Jordan Valley Medical Center is the first in Utah to participate and offer the new Simplify Cervical Artificial Disc surgery. Dr. Armen Khachatryan has been a key component in the development and study of this new procedure, and we are pleased to provide advanced medical technology to our patients. Our comprehensive approach to back pain and our commitment to high quality care for our patients is what sets us apart from other medical centers in the area." said Jon Butterfield, Hospital President at Jordan Valley Medical Center. 
The Simplify Disc is also being evaluated in a separate IDE study in the U.S. for 2-level indications. The enrollment for the 2-level trial was completed in November 2018.  Simplify Disc is limited to investigational use for this indication.
The Simplify Disc is CE Marked in Europe and commercially available in select European markets.  
For Salt Lake residents interested in learning more about this new procedure, please visit our website at www.thediscreplacementcenter.com or call 801-919-8291. 
About Simplify Disc
Simplify Disc is a motion-preserving cervical artificial disc designed to allow for advanced imaging capability of MRI, to better match patients' anatomies, and for physiologic movement. It is composed of advanced, primarily non-metal materials (PEEK-on-ceramic) to permit the full diagnostic imaging capability of MRI, potentially minimizing patient exposure to ionizing radiation. The three-piece disc, with a semi-constrained mobile core, is designed to mimic/replicate the natural biomechanical motion of a healthy disc. Implantation of the Simplify Disc is accomplished in a straightforward, three-step procedure. 
About Simplify Medical
Simplify Medical, Inc. is a medical device company focused on cervical spinal disc arthroplasty, using innovative, MRI-compatible materials designed to optimize diagnostic imaging and decrease the need for ionizing radiation. Simplify Medical is located in Sunnyvale, California. To learn more, visit http://www.simplifymedical.com/.
*MR Conditional per ASTM F2503
CAUTION: Simplify Disc is limited to investigational use for 2-level indication.
About Jordan Valley Medical Center
Jordan Valley Medical Center is a 171 bed, Steward Family Hospital that has been serving the West Jordan community for over 30 years. Our community hospital has a full range of comprehensive services including emergency care, orthopedics, cardiac care, weight-loss surgery, physical rehabilitation, women's services, wound care, and cancer services. Jordan Valley Medical Center is accredited by the Undersea and Hyperbaric Medical Society with Distinction for Hyperbaric Wound Care, accredited by the MBSAQIP® as a Comprehensive Center in bariatric surgery with Blue Distinction by the BlueCross BlueShield and is a Certified Stroke Treatment Center. In addition, Jordan Valley Medical Center has the only Level III NICU and Cancer Treatment Center on the west side of the Salt Lake Valley and maintains a Level III Trauma Center. Equipped with the most advanced medical technology and staffed by a team of highly skilled healthcare professionals, Jordan Valley Medical Center is committed to providing high-quality care in a friendly hospital environment. For more information, please visit jordanvalleymc.org or call 801-561-8888. 
# # #