JORDAN VALLEY MEDICAL CENTER CELEBRATES 10 YEARS OF NEONATAL INTENSIVE CARE UNIT (NICU) SERVICES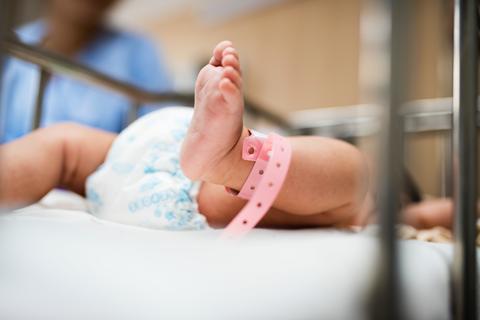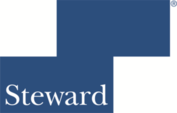 FOR IMMEDIATE RELEASE
Media Contact: Stephanie Winn
Marketing Coordinator
P: 801-562-3129
E-mail:  [email protected]
 
---
JORDAN VALLEY MEDICAL CENTER CELEBRATES 10 YEARS OF NEONATAL INTENSIVE CARE UNIT (NICU) SERVICES
(WEST JORDAN – September 17, 2019) Jordan Valley Medical Center, a member of the Steward Health Care family, is proud to announce the 10-year celebration of the opening of our Neonatal Intensive Care (NICU) Unit. This celebration will be held on October 12, 2019, and will be a reunion for past NICU patients, family and staff. Jordan Valley Medical Center has served 6175 patients over the past decade.
"We are excited to host our past babies and their families, said Michele Binks, Director of NICU. "One of the most rewarding aspects of our job is being able to see babies who come to us sick and then leave healthy and happy with their family. Taking care of these babies is more than a job for us, it is our passion. "
Jordan Valley Medical Center's NICU opened in October 2009 and remains the only Level III NICU on the West side of the Salt Lake Valley. The unit is focused on providing specialized care for premature and critically ill babies. The Level III NICU is staffed by board-certified neonatologists and physicians who specialize in premature infant care. Along with neonatologists, the unit is staffed 24/7 with neonatal registered nurses and respiratory therapists, who provide immediate care to their smallest patients. 
The NICU was designed to provide the best care to patients while maintaining a family centered environment. The unit is comprised of 11 semi-private patient rooms that provide families privacy during their stay, and are connected by sliding doors for easy access by staff. The rooms are equipped with advanced technologies to offer specialized care and quick responses from staff.  Parents can be assured their baby is getting the individualized care they need. 
The 10 year celebration will be held October 12, 2019 from 11:00 A.M. – 1:00 P.M. and will include a cake cutting by the Hospital President, Jon Butterfield. There will be games, activities, raffle prizes, and photos for those in attendance. All NICU patients and their families are invited to attend. To RSVP for this event please visit https://www.eventbrite.com/e/nicu-birthday-were-turning-10-registration-68195064273. 
###
About Jordan Valley Medical Center
Jordan Valley Medical Center is a 171 bed, Steward Family Hospital that has been serving the West Jordan community for over 30 years. Our community hospital has a full range of comprehensive services including emergency care, orthopedics, cardiac care, weight-loss surgery, physical rehabilitation, women's services, wound care, and cancer services. Jordan Valley Medical Center is accredited by the Undersea and Hyperbaric Medical Society with Distinction for Hyperbaric Wound Care and is a Certified Stroke Treatment Center. In addition, Jordan Valley Medical Center has the only Level III NICU and Cancer Treatment Center on the west side of the Salt Lake Valley and maintains a Level III Trauma Center. Equipped with the most advanced medical technology, and staffed by a team of highly-skilled healthcare professionals, Jordan Valley Medical Center is committed to providing high-quality care in a friendly hospital environment. For more information, please visit jordanvalleymc.org or call 801-561-8888. 
About Steward Health Care
Steward Health Care is the nation's largest private, tax paying physician-led health care network in the United States. Headquartered in Dallas, Texas, Steward operates 36 hospitals in the United States and the country of Malta that regularly receive top awards for quality and safety. The company employs approximately 42,000 health care professionals. The Steward network includes multiple urgent care centers and skilled nursing facilities, substantial behavioral health services, over 7,900 beds under management, and approximately 2.2 million full risk covered lives through the company's managed care and health insurance services. 
The Steward Health Care Network includes 5,000 physicians across 800 communities who help to provide more than 12 million patient encounters per year. Steward Medical Group, the company's employed physician group, provides more than six million patient encounters per year. The Steward Hospital Group operates hospitals in Malta and nine states across the U.S., including Arizona, Arkansas, Florida, Louisiana, Massachusetts, Ohio, Pennsylvania, Texas, and Utah.