JORDAN VALLEY MEDICAL CENTER TO PARTICIPATE IN NATIONAL"STOP THE BLEED" CAMPAIGN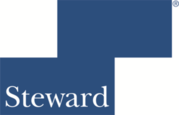 FOR IMMEDIATE RELEASE
Media Contact: Stephanie Winn
Marketing Coordinator
P: 801-562-3129
E-mail:  [email protected]
---
(WEST JORDAN – July 10, 2019) Time is of the essence during any emergency situation. That is why Jordan Valley Medical Center and Jordan Valley Medical Center – West Valley Campus are proud to announce their participation in the national "Stop the Bleed" campaign. 
"Stop the Bleed" is a national awareness campaign focused on educating the public about basic actions they can take during an emergency to stop life threatening bleeding before paramedics arrive.  
"We're participating in 'Stop the Bleed' to help make a difference in our community by educating our friends, neighbors and community on what they can do to save a life during an emergency situation," said Jon Butterfield, President at Jordan Valley Medical Center. This national program is intended to encourage bystanders to become trained, equipped, and empowered to help in a bleeding emergency before professional help arrives.
Jordan Valley Medical Center and Jordan Valley Medical Center – West Valley Campus are working to train and certify EMS providers on how to educate and train bystanders on life saving responses during an emergency. EMS groups have helped schools throughout the West Jordan area host training seminars for teachers and faculty on the proper methods to apply pressure and tourniquets during an emergency situation.  
In addition, Jordan Valley Medical Center and Jordan Valley Medical Center - West Valley Campus are donating "Stop the Bleed" kits to local schools and teachers that can be utilized during an emergency. These kits include a tourniquet, gauze, and gloves.
Jordan Valley Medical Center – West Valley Campus is actively working with West Valley EMS to set up trainings for teachers for the next school year. These seminars are open to the public and local groups and organizations are invited to participate by hosting a training session. If you are interested in holding a training course for your local group or organization please contact Sara Morgan at [email protected] to schedule a date and time for EMS providers to come educate and train your group on how to "Stop the Bleed."  
###
About Jordan Valley Medical Center
Jordan Valley Medical Center is a 172 bed, Steward Family Hospital that has been serving the West Jordan community since 1983. Our community hospital provides adult and pediatric emergency services and maintains designation as a Level III Trauma Center, a Certified Stroke Treatment Center and is the only hospital on the west side of Salt Lake County to provide cardiac care with a full-service cardiac catheterization laboratory. The provision of women's services is central to our mission and we offer a comprehensive breast care program and obstetrical services with a Level III Newborn Intensive Care Unit.
The Jordan Valley Cancer Center provides the full range of inpatient and outpatient oncology services including radiation oncology, breast oncology, surgical oncology and medical oncology. We provide the full range of inpatient services including critical care, orthopedics and spine surgery, general surgery and physical rehabilitation. Outpatient services include physical therapy, infusion and a pediatric accredited sleep lab. The hospital provides wound care and hyperbaric services and is accredited with distinction by the Undersea and Hyperbaric Medical Society. Equipped with advanced medical technology, and staffed by a team of highly-skilled and compassionate healthcare professionals, Jordan Valley Medical Center is committed to providing high-quality care in a friendly hospital environment. For more information, please visit jordanvalleymc.org or call 801-561-8888. 
About Steward Health Care
Steward Health Care is the nation's largest private, tax paying physician-led health care network in the United States. Headquartered in Dallas, Texas, Steward operates 36 hospitals in the United States and the country of Malta that regularly receive top awards for quality and safety. The company employs approximately 42,000 health care professionals. The Steward network includes multiple urgent care centers and skilled nursing facilities, substantial behavioral health services, over 7,900 beds under management, and approximately 2.2 million full risk covered lives through the company's managed care and health insurance services. 
The Steward Health Care Network includes 5,000 physicians across 800 communities who help to provide more than 12 million patient encounters per year. Steward Medical Group, the company's employed physician group, provides more than six million patient encounters per year. The Steward Hospital Group operates hospitals in Malta and nine states across the U.S., including Arizona, Arkansas, Florida, Louisiana, Massachusetts, Ohio, Pennsylvania, Texas, and Utah.