South Bangerter Health Center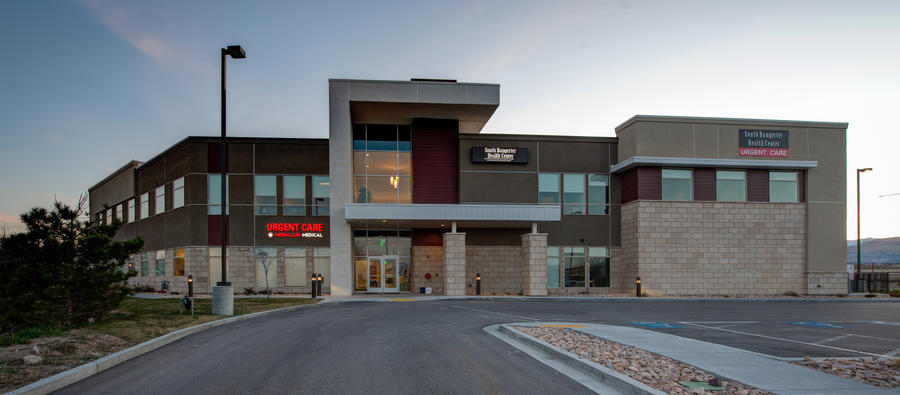 We are here to help you find what you need.
South Bangerter Health Center provides affordable, convenient, quality care in Riverton.
About Us
Affordable, Convenient, Quality Care
South Bangerter Health Center is here for you and your family, providing quality, urgent care services at affordable pricing.
Urgent Care
If you are sick, injured or simply need a routine check-up, our healthcare team is here and ready to help. Keep you and your family healthy and lower your healthcare costs.
Urgent Care walk-ins welcome, no appointment needed
Urgent Care is open 9 a.m. – 8 p.m. Monday – Saturday, including holidays, except Thanksgiving and Christmas
Medallus Medical Membership – a great value for families that reduces out-of-pocket costs
For Urgent Care call 877-MED-9110 for more information. To schedule an appointment with a physician call (385) 887-7001.
Our Team
Tia Peterson, FNP-C
Allergy and Immunology

Scott Benson, PT
Physical Therapy

Brad Pulsipher, DPT, OCS
Physical Therapy

Steve Verhaaren, PT, OCS
Physical Therapy
Conditions
Cuts requiring stitches
Broken bones
Sprains and strains
Severe cold and/or flu
Sinus infection, ear infection
Asthma attacks
Bronchitis
Pneumonia
Allergies
Kidney and bladder infection
Skin infection, cellulitis, abscess
Pink eye
Foreign objects in the eye, ear or nose
Animal bites
Vomiting and diarrhea
Minor burns
Earaches
Medical Ear Piercing
Treatments
Family Practice
OB/GYN
Orthopedics and Sports Medicine
Ear, Nose and Throat
Pediatric Ear, Nose and Throat
Physical Therapy
Internal Medicine
Cardiology
Urology
General Surgery
Allergy and Immunology
Dermatology
Diagnostic Imaging
Resources
Medallus Membership

Become a Member of Medallus Medical and Decrease the Cost of Your Next Doctor Visit